Stronger Catholic Schools
From an early age, Catholic school students like those at Our Lady's Academy (OLA) in Waltham learn that a great education means more than solving complex problems or getting high test scores. "Our students are given the tools of the trade needed for success in the world. But more importantly, they're given the values of Christ which prepare them to be citizens on earth and citizens in heaven," said Fr. Jim DiPerri, pastor of Our Lady Comforter of the Afflicted and Our Lady's Academy in Waltham.
While working with hydroponic plants in the school's indoor STEM (Science, Technology, Engineering, Math) garden, Shane Miller, a sixth-grade student at OLA later relayed "I like this school because I've learned that God is on my team. You feel like someone is always there with you," he added.
"We're not simply teaching children how to read and write. We are doing that and doing that well with 96% of Catholic high school students going on to college. But we also look at the child as someone created in the image of God and we give them the values probably captured best in the Beatitudes," said Thomas Carroll, Superintendent of Boston Catholic Schools.
Your gift to the Catholic Appeal supports the work of the Catholic Schools Office in developing great programs, teachers and administrators that help students go further with faith.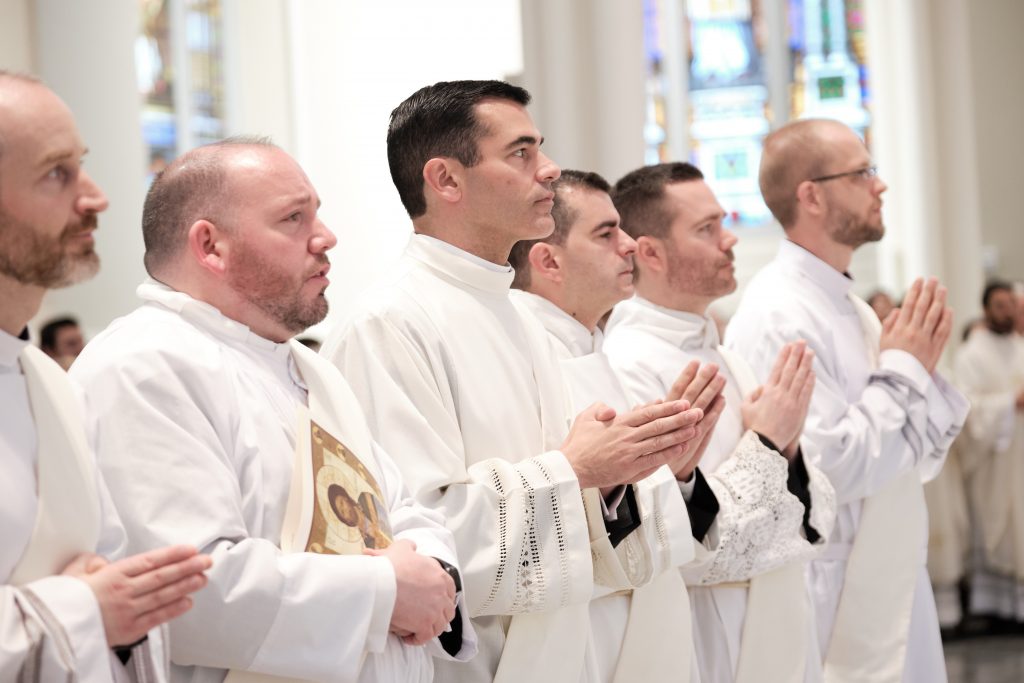 Serving the Faithful in our Church
We fully commit to supporting the formation of our priests and permanent deacons from their earliest stages of vocational discernment through study, ordination, and beyond so that they may fulfill their calling by joyfully serving the faithful in our Church.
Our priests and deacons are the lifeblood of our Parish communities. They baptize our children, preach the Gospel, preside at our weddings, comfort us in our suffering, and so much more. They serve the faithful from cradle to grave in a lifelong vocation of service and are the collective embodiment of Christ's loving and merciful heart. The vibrancy of our Church depends on a growing number of needed priests and permanent deacons. Their work is paramount to growing our faith.
Your charity helps us to inspire and train men of service for ordination to the priesthood and permanent diaconate.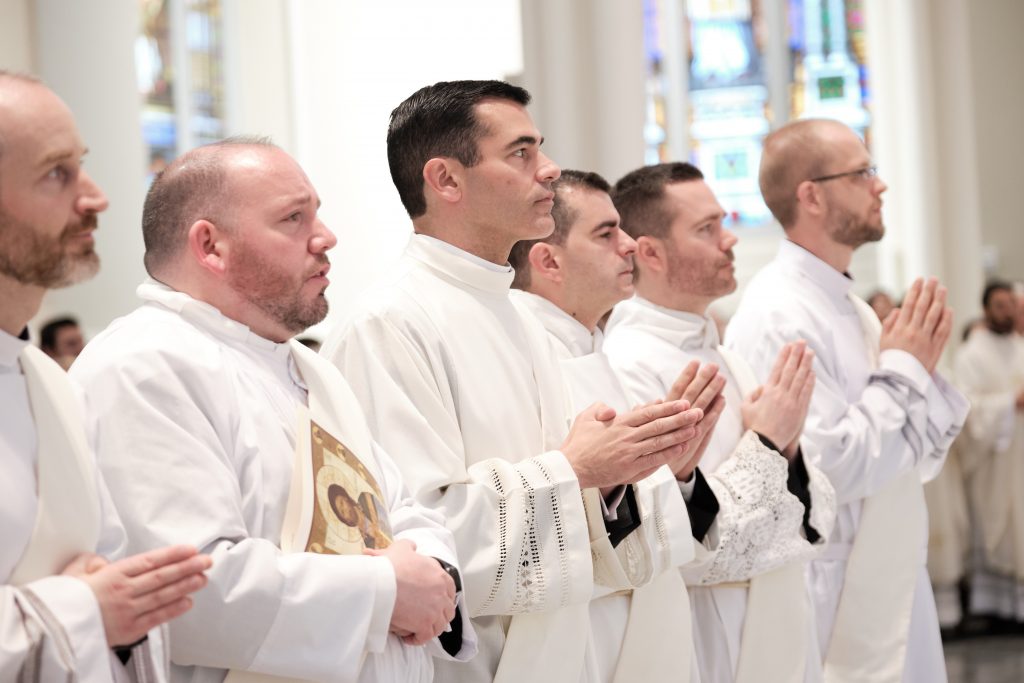 Stronger Parish Communities
Important Programs. For Every Parish.
The role of the laity as the pastoral assistants or certified pastoral associates of parishes across the Archdiocese of Boston is one that continues to grow. From bringing the Eucharist to the homebound and teaching the Rite of Christian Initiation of Adults (RCIA) to those coming into the Catholic faith, to training Eucharist ministers, Patrice Fitzpatrick shows extraordinary commitment as a pastoral assistant at St. Patrick Parish in Stoneham. She hopes to be certified in the spring as one of an increasing number of pastoral associates supported by the Archdiocese to help pastors minister to the needs of their parish communities.
Patrice also leads a bereavement program. "Grief is a very human condition, one that we all go through at some point or another," said Fitzpatrick. "We try to reach out and offer support and comfort so that people know they are not alone in these difficult situations," she added.
"The beauty of this ministry is that God in his mutuality always gives you more than you can ever anticipate. We are showered with grace every step of the way. It is a beautiful ministry," she added.
Your support of the Catholic Appeal offers important training and program support for our parishes to fully live out their mission to bring people of all ages closer to Christ.
The Pro-life Office is committed to building a culture of life in the Greater Boston area through the work of its various ministries. "The Church calls on all Catholics to protect the dignity of human life at all stages of development. We respond to that call by offering direct services to women through our Pregnancy Help and Project Rachel ministries," said Director of the Respect Life Office Marianne Luthin.
Our Pregnancy Help Centers provide compassionate, practical, life-affirming alternatives for women facing crisis pregnancies. Through our centers, women can receive free pregnancy testing, free limited obstetrical ultrasound, supportive services and referrals, and adoption information. Our Project Rachel ministries are comprehensive and confidential outreach ministries offering hope, healing and yearly retreats to women and men hurting from past abortions.
"We also provide opportunities for Catholics to become informed and engaged in this noble effort through pastoral outreach programs," noted Luthin. "Our educational and pastoral work encompasses the core values of respect for the dignity of the human person from conception to natural death, recognition of the gift of human sexuality, and our response to the vocation of Christian love. These programs help us to promote a better understanding that every person plays a role in building a culture of life and a civilization of love."
Your gift to the Catholic Appeal supports the work of the pro-life ministry to help ensure human dignity for all.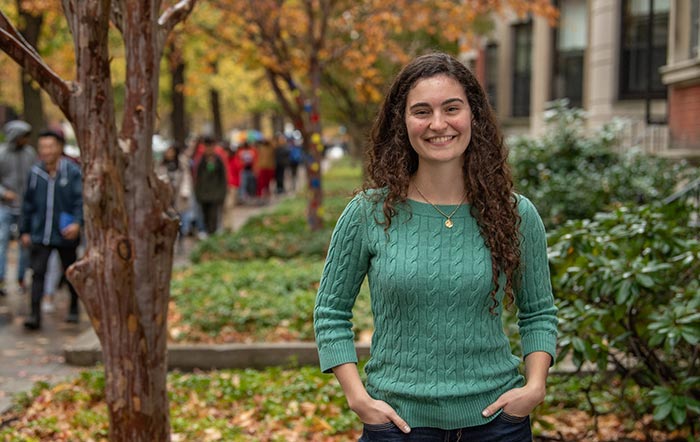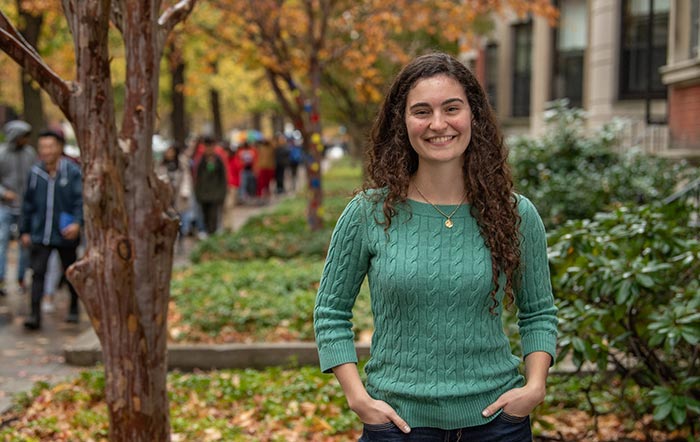 Faith Formation. The Future of Our Faith.
Many students like Marcella, a senior at Boston University (BU), arrive on college campuses needing to take ownership of their faith lives for the first time as young adults away from home and family. Unlike the habits of previous generations, research shows that students who leave the faith in college no longer return at a later age. And that is why the importance of the work of our Campus Ministries programs on more than 25 campuses across our Archdiocese cannot be overstated.
The BU Catholic Center is one of 25 Campus Ministry programs at colleges in the Boston area. Genuine friendships and a greater understanding of the Catholic faith are forged alongside one another. At BU, in addition to daily Mass and activities at the center, weekend retreats offer students a time to "unplug" from social media and the pressure of student life. These moments have been transformational for hundreds of students who graduate from these programs and become the young leaders of our parishes and communities or enter religious life. BU has been blessed with 1-2 vocations to the priesthood and religious life every year for the past 10 years.
Fr. Eric Cadin, Director of Vocations and Campus Ministry for the Archdiocese of Boston, sees an enormous opportunity at a critical time to bring college students closer to their faith. "Students are searching for meaning in their lives. I was one of the students not too long ago as an undergrad playing rugby at Harvard. I lived this and it is one of many reasons why I am so passionate about this work."
Campus ministry is a gamechanger on college campuses. "We cannot do this work alone. And the opportunity is an extraordinary one in the difference it can make in our Church," added Fr. Cadin.
Your gift to the Catholic Appeal supports more than 190 faith formation programs for children, college students, and adults that are shaping the future of our Church.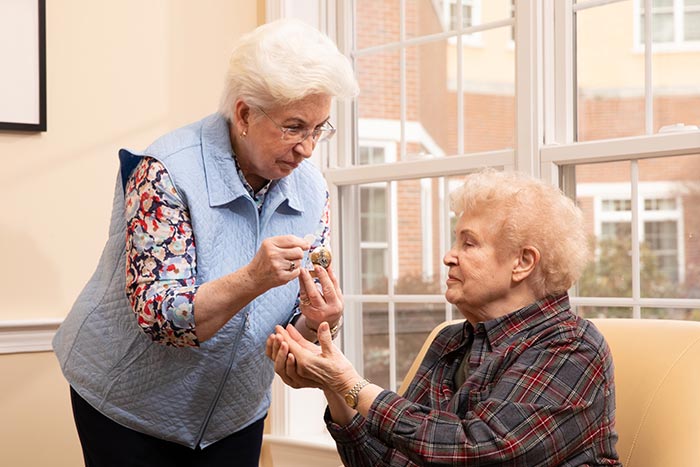 Faith Community Nursing and Palliative Care
Healing Ministries of the Archdiocese of Boston
Faith Community Nursing
The Archdiocese of Boston supports the training of 64 volunteer faith community nurses who offer spiritual, emotional and health-promoting support for sick and homebound parishioners. Gerry Nelson, one of these nurses, volunteers nearly 20 hours of her time each week to offer assistance to those in need. "I think the difference between being a faith community nurse and being a visiting nurse, is my availability to those I serve. I am helping people search out and resolve the problems that they may be dealing with, whether it's an emotional issue or a health issue," said Gerry.
The Palliative Care Ministry
The teachings of the Catholic Church uphold that human life is a gift from God and no one may dispose of at will.
Palliative care – a form of medical care that relieves patients of the symptoms, pain and mental stress caused by chronic or terminal illness – addresses the reasons people often give for supporting assisted suicide.
The Archdiocese of Boston is at the forefront of the palliative care movement and there is a huge demand for the information and services offered by the Initiative for Palliative Care. Broad-scale education and the establishment of resource groups in parishes for those in need of assistance are among the many efforts of this ministry.
Your charity supports volunteer faith community nurses and spreads the message that palliative care is a better alternative for end-of-life care than physician-assisted suicide.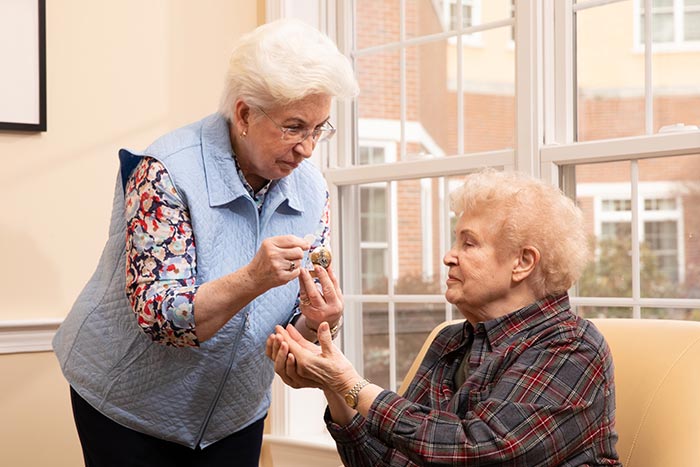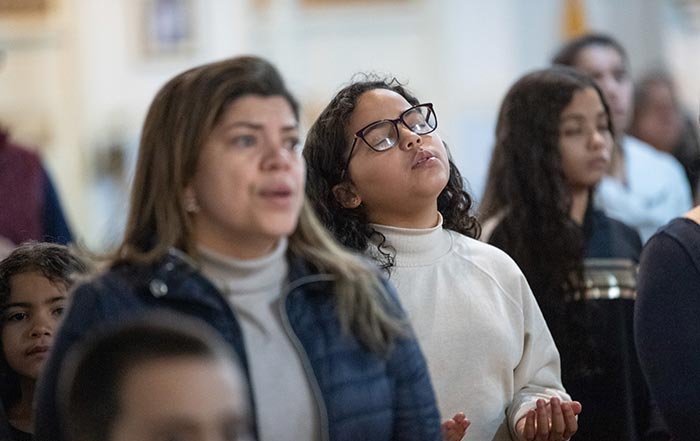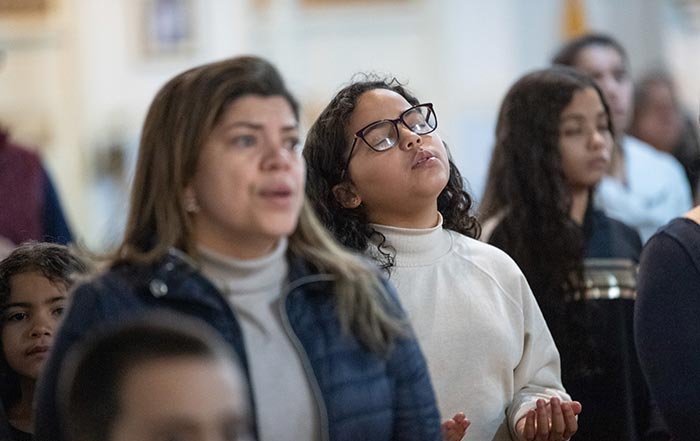 Support for Ethnic Ministries
Mass in 22 Different Languages. This is Our Church.
At the Archdiocese of Boston, we celebrate our cultural diversity. With Mass said in many different languages at 88 parishes, we are ethnically rich and diverse. For many immigrants starting a new life in our country, our parishes are the first place they can call home.
A home away from home, they provide a much-needed place for community and immersion into a new culture while practicing their faith.
Director of Faith Formation and Missionary Discipleship for Ethnic Communities Natalia Pellicano and the members of her team work tirelessly to provide the advocacy and consultation services needed to integrate ethnic communities into our parish life. The team is an essential part of our Church's emerging cultural landscape serving many ethnic communities including the Brazilian, Vietnamese, Hispanic, and Haitian Creole communities. The work of this ministry, including enculturation seminars for priests from other countries ministering in our Archdiocese, is supported by the Catholic Appeal.
"Our role is to connect these communities to the resources that will help them flourish and make the mission of Christ easily accessible for them," Natalia added.
Your generosity supports diverse ethnic ministries across the Archdiocese.
Thanks to you, the Chaplaincy and Healthcare Ministry can provide oversight to the hospital and prison Catholic chaplaincies in our Archdiocese.
The halls of a hospital can often be a place of great uncertainty and concern for patients and hospital staff alike. At Winchester Hospital, however, Mary Beth Moran brings a ministry of presence to everyone she meets. Like many hospital chaplains across the Archdiocese of Boston, she receives support through your generosity to the Catholic Appeal. She offers a message of hope during difficult times. Colleagues have called her the glue that holds the hospital together. With extensive training and expertise in her field, she has also provided counsel for the hospital's board of ethics.
Your kindness also provides needed training and support for the Catholic chaplains serving inmates in the state and county correctional facilities in the Archdiocese.
Your gift helps our Chaplains bring Christ's love and mercy to all those they encounter.