In any community, there are always some folks who are simply, as Jesus would say, the neediest, the ones who everyone doesn't notice. We serve those people.
Your
impact.
Their
story.
Gerry Nelson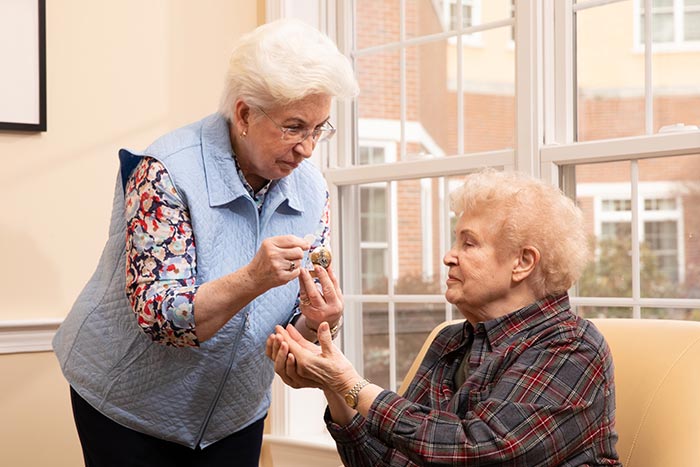 Nurse Gerry Nelson offers so much more than a caring heart and a gentle smile when visiting the elderly on her rounds. She is one of 64 volunteer parish nurses offering spiritual, emotional and wellness-promoting support for sick and homebound parishioners through the Faith Community Nursing Ministry. For elderly parishioners, especially those without family living nearby, a parish nurse can make a world of difference.
Philip Maloney
When Philip Moloney battled alcohol addiction 18 years ago, he turned to the Catholic Church for help. Now, our Addiction Recovery Pastoral Support Ministry bridges faith and recovery for a growing number of individuals and families dealing with alcohol and drug abuse, and the growing opioid epidemic. One of the many success stories emerging from this ministry's work, Philip now helps others affected by addiction.
Kathleen Caulfield
More than 30,000 Catholic school students across the Archdiocese benefit from professional development programs for their mission-driven educators offered by the Catholic Schools Office. These programs have given more than 3,500 teachers and principals, like Kathleen Caulfield of Holy Name Parish School in West Roxbury, myriad tools that translate to stronger faculties and greater student engagement and achievement.
Deacon Pedro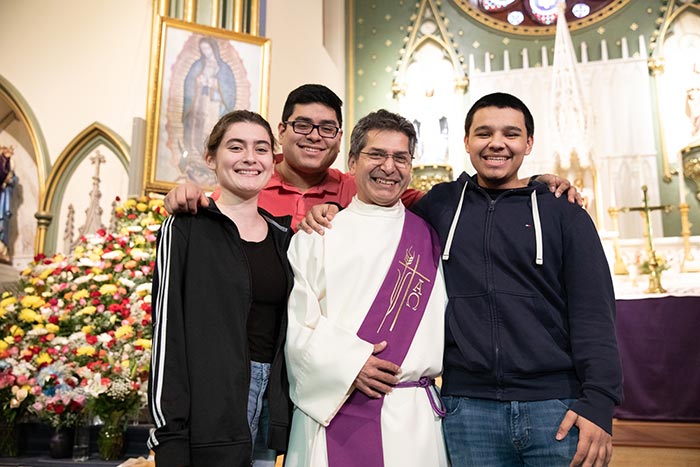 Deacon Pedro La Torre at Most Holy Redeemer Parish in East Boston enriches parish life by providing life-changing faith formation for teens through his Confirmation and young adult leadership programs. The Permanent Diaconate program highlights the ever-increasing number of laity being ordained as Deacons. This ministry provides formation for more than 160 deacons working with our priests to serve our parishes.