280 parish communities. 51 central ministries.
Serving 1.8 million Catholics across our Archdiocese.
Teamwork.
Providing Expert Guidance and Support.
Many of the ministries funded by the Catholic Appeal are focused on providing guidance and support to our parishes and schools to ensure they can continue their missions. Never have these ministries been more important than during the pandemic. From Risk Management to Health Benefits, our ministries worked tirelessly to provide parishes and schools with whatever they needed to continue operating and keep their parishioners and students safe. 
Your gift to the Catholic Appeal supports an expert team of professionals who support your parish, our schools, and our communities.
our Social Justice ministry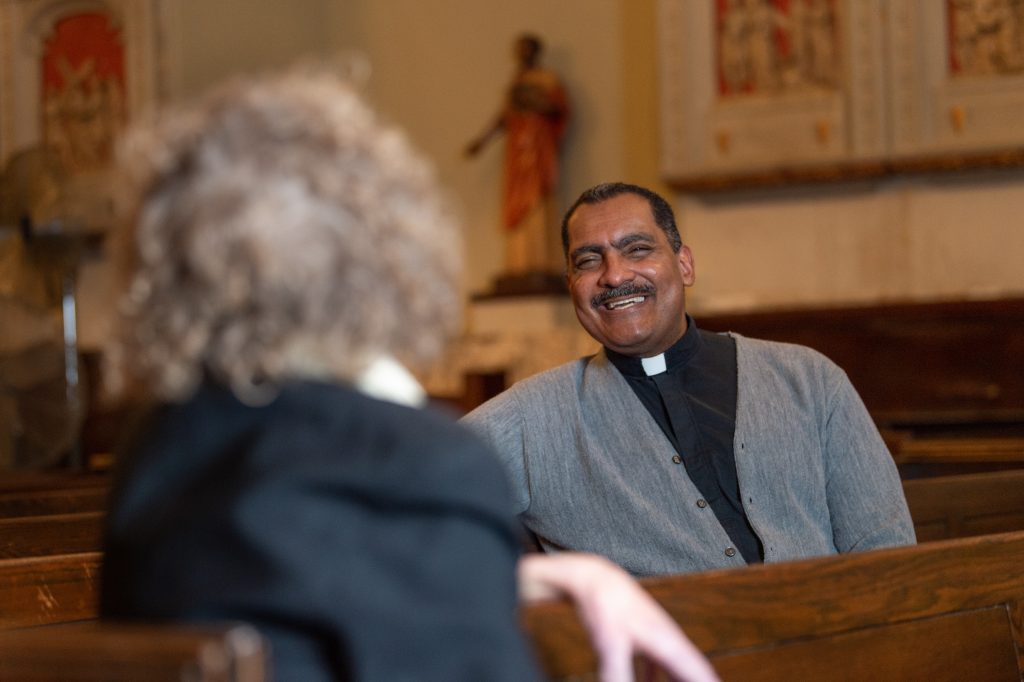 Teamwork.
Putting Catholic Social Teaching into Action.
The Archdiocese of Boston's Social Justice Ministry works to strengthen our commitment to Catholic social teaching through education, awareness, engagement with others, and collaborative action for change. 
Your gift to the Catholic Appeal supports the work of our Social Justice Ministry as they advocate for the inherent dignity of every person, especially those who are forced to live on the margins.
Teamwork.
Helping Students Go Further with Faith.
Our Catholic Schools Office supports the 100 schools within the Archdiocese with operational assistance, faith-based guidance, and professional development programs for leaders and educators. During the pandemic, the office was instrumental in ensuring that our schools could stay open while keeping students, families, and faculties safe.
Your support of the Catholic Appeal ensures our students are provided with an excellent education by exceptional educators.